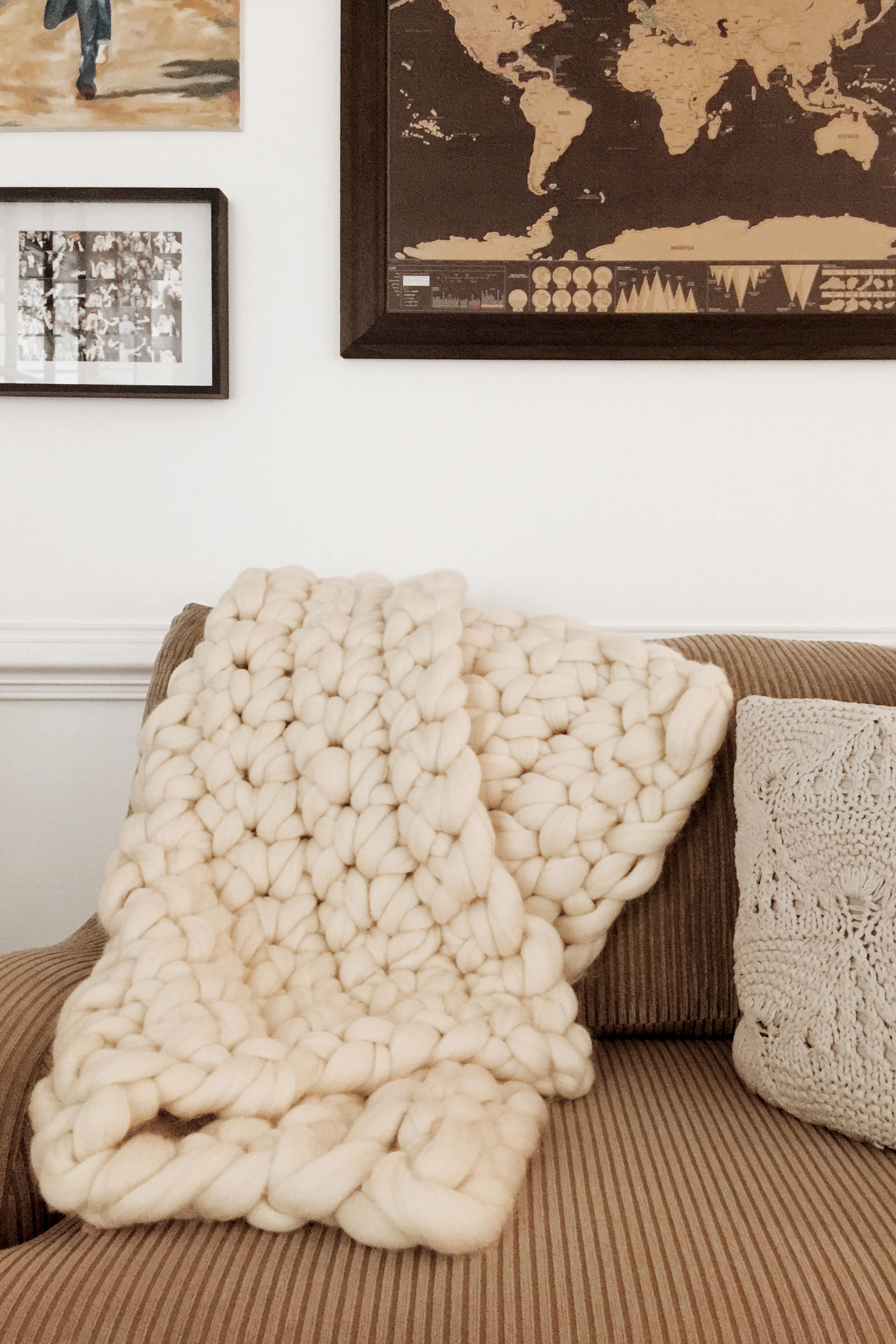 Grab your best snuggle partner and join me at the Lemon Bowl this V-Day for a very special Finger Crochet workshop. There will be champagne... and chocolate.
We will be learning how to crochet this super snuggly throw which can be used as a blanket, throw rug, or even rolled up into a bolster pillow. The texture is pillowy and soft, perfect for chilly winter nights.
Materials and Champagne will be provided. You will leave with your finished project.
Tickets: $120 | $230 for two
About your host, Shelli Martinez
Shelli is a bubbly and multi-faceted designer/maker based in the DC Metro Area. She is the founder of Shelli Can, a small design studio specializing in fiber arts, illustration, and DIY workshops. You can find her handmade goods, knitting patterns, and other maker tools in her Etsy shop or on her website. When she's not tangled up in a ball of yarn, you can find her playing nap with her dog, Jessie.