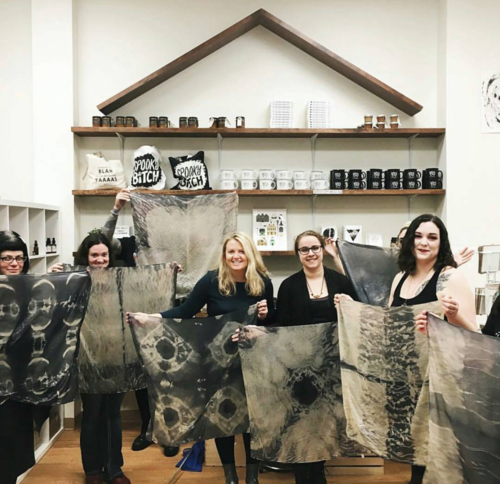 Come and learn some plant magic with Wax and Wane Fiber. We will be crafting a big & bubbling cauldron of plants & minerals to impart an inky black on luxurious silk. You will be able to customize your piece with various resist items in a safe & welcoming environment. Use your piece to adorn yourself or your home - it will have many functions.
We will also be featuring Michelle Orr, a tarot card reader who will demonstrate the art of divining from a collection of beautiful cards. Bring your own deck if you want to use it, we will have others to use the day of.
All supplies included in the ticket price!