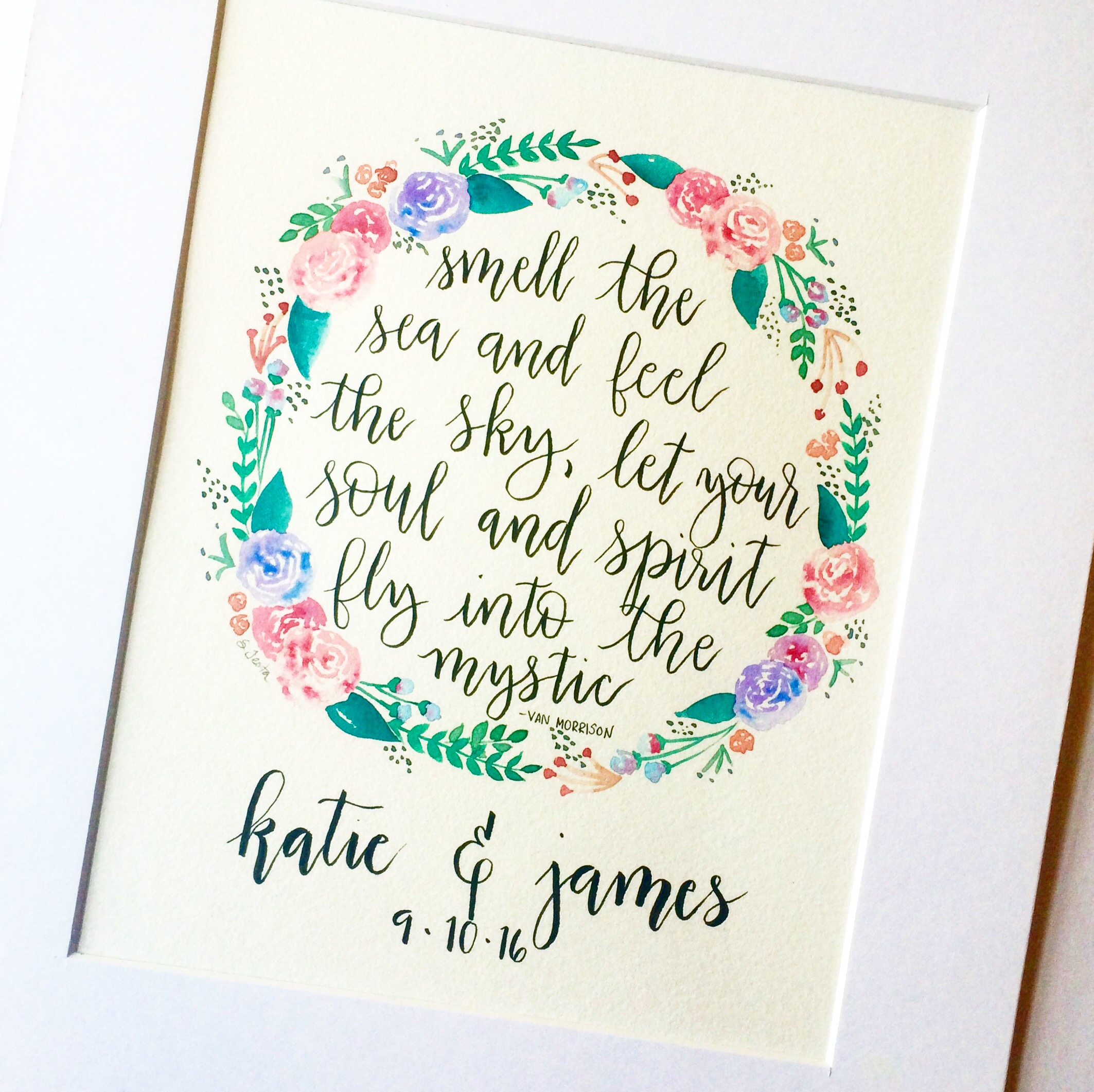 Join Samantha Testa, the owner of Painted Palettes, at The Lemon Collective for an evening of hand lettering, watercolor, and good vibes!
In this workshop, you will learn the basics of hand lettering using two unique pens and four different font styles to practice. In addition, you will get instruction on how to create a holiday floral wreath using shared watercolor sets and brushes.

The workshop fee includes a personalized hand lettering workbook with several styles of lettering, 2 unique pens perfect for hand lettering, and shared access to the tools necessary to create your original watercolor wreath!
We'll go over the basics so if you are a total newbie...don't worry, you've got this. If you have done some hand lettering or watercolor before but would just like some more guidance, we can make that happen, too!

Check out Instagram (@painted_palettes) to see the watercolor wreath and quotations.
*Please note: We will NOT be covering traditional, dip pen calligraphy. This is a modern hand lettering class, using brush pen techniques.
Tickets: $70
About your host, Samantha Testa
Samantha is the artist behind Painted Palettes. This DC based artist and educator specializes in watercolor, hand lettering, and custom art for all occasions. She loves teaming up with local venues and sending creative vibes out into the community!