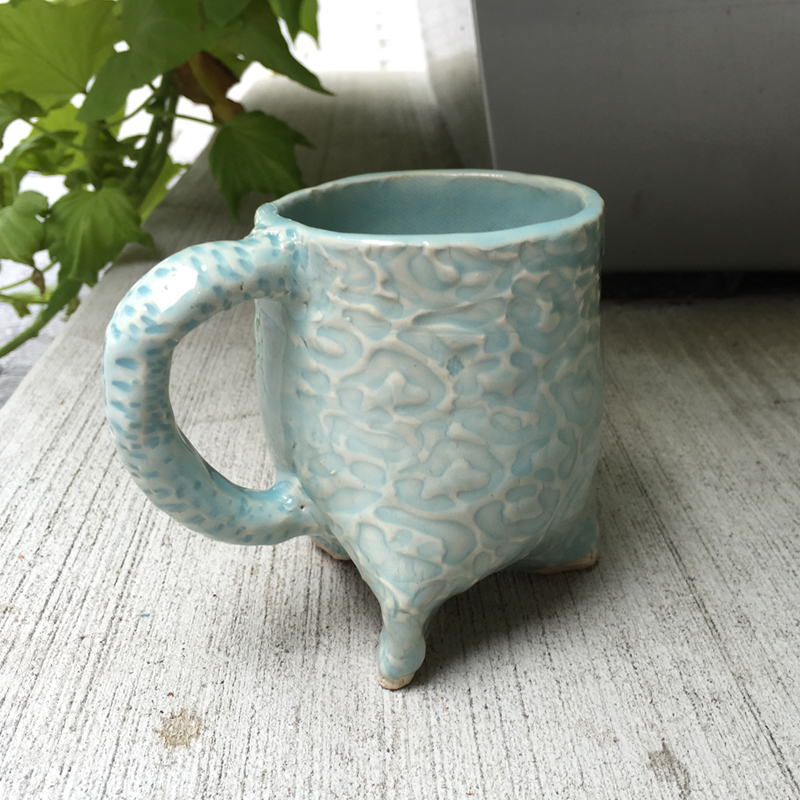 Want to drink your coffee and eat your croissant using a mug and plate that you made? Join Kuzeh Pottery and have fun working with clay to hand-build your own mug and plate on Saturday, November 5 from 11am-1pm.
You'll learn step-by-step how to make your own personalized mug and how to use a simple mold to make a plate. You can bring in objects with exciting textures such as leaves, shells or lace to incorporate into your piece or we'll have a large selection of stamps and textures available for your use. In addition, we'll have a number of underglazes that you can use to add color to your pieces.
The mugs and plates are food, dishwasher and microwave safe. All cups and plates will be available for pick-up two weeks after the class at Kuzeh Pottery
All materials will be provided and are included in the ticket price.
Tickets: $68
About your host, Kuzeh Pottery
Kuzeh Potttery's owners and artists Pegah Shahghasemi and Lisa Ramber represent a wide range of talents and experiences. Pegah, who holds a degree in graphic design, blends influences from her Persian culture with commercial design skills for pottery that echoes traditional eastern patterns combined with clean, modern lines. Lisa's pottery showcases her skills with color and composition, learned while earning a fine arts degree in painting, with influences from the animal kingdom and her years living in the Mediterranean area, and throughout the U.S. Kuzeh Pottery is located on the Arts Walk in the Brookland section of Washington DC and combines a working studio with a retail space.