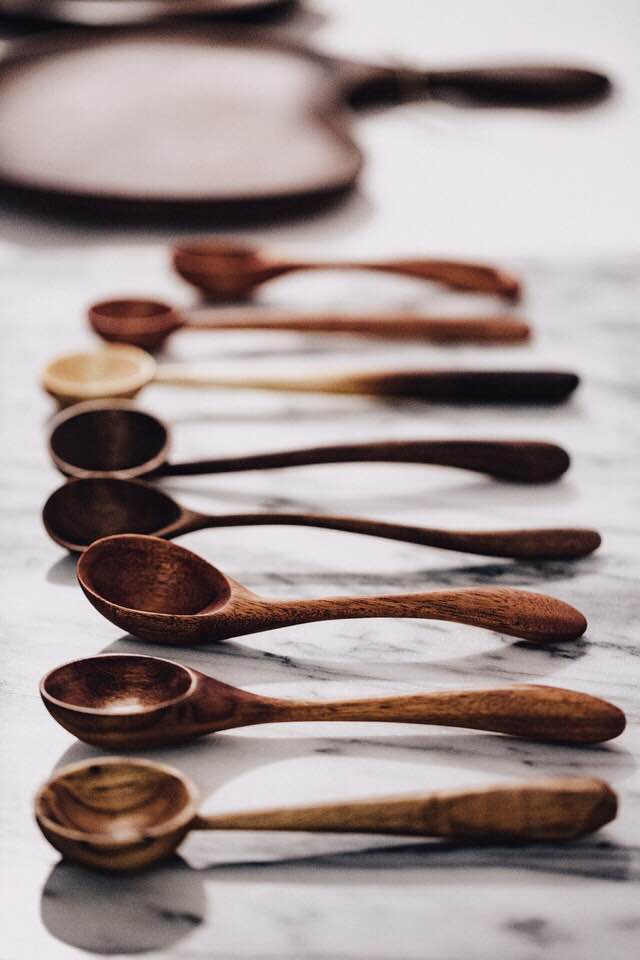 Join Casey and Amy of Foxwood Co. for a hands-on workshop learning the basics of carving a wooden spoon. Using a traditional hook knife, straight knife, and chisels, students will learn the fundamentals of carving a spoon.
Starting with soft Basswood for practice, students will also have the opportunity to work with hardwoods such as Walnut and Mahogany.
All materials will be included, such as wood for the spoons, rental of tools, and a tin of homemade spoon butter from Baltimore-based Carma's Café to take home.
About Foxwood Co.
Born out of a love of creating beautiful things, Casey & Amy founded Foxwood Co. in April 2014. Though they had been sharing their handmade goods with loved ones for many years, the birth of their son inspired them to start a family business that could be a collaborative effort and, perhaps eventually, passed on. From their backyard woodshop in Annapolis, MD, each piece is carefully and thoughtfully handmade.