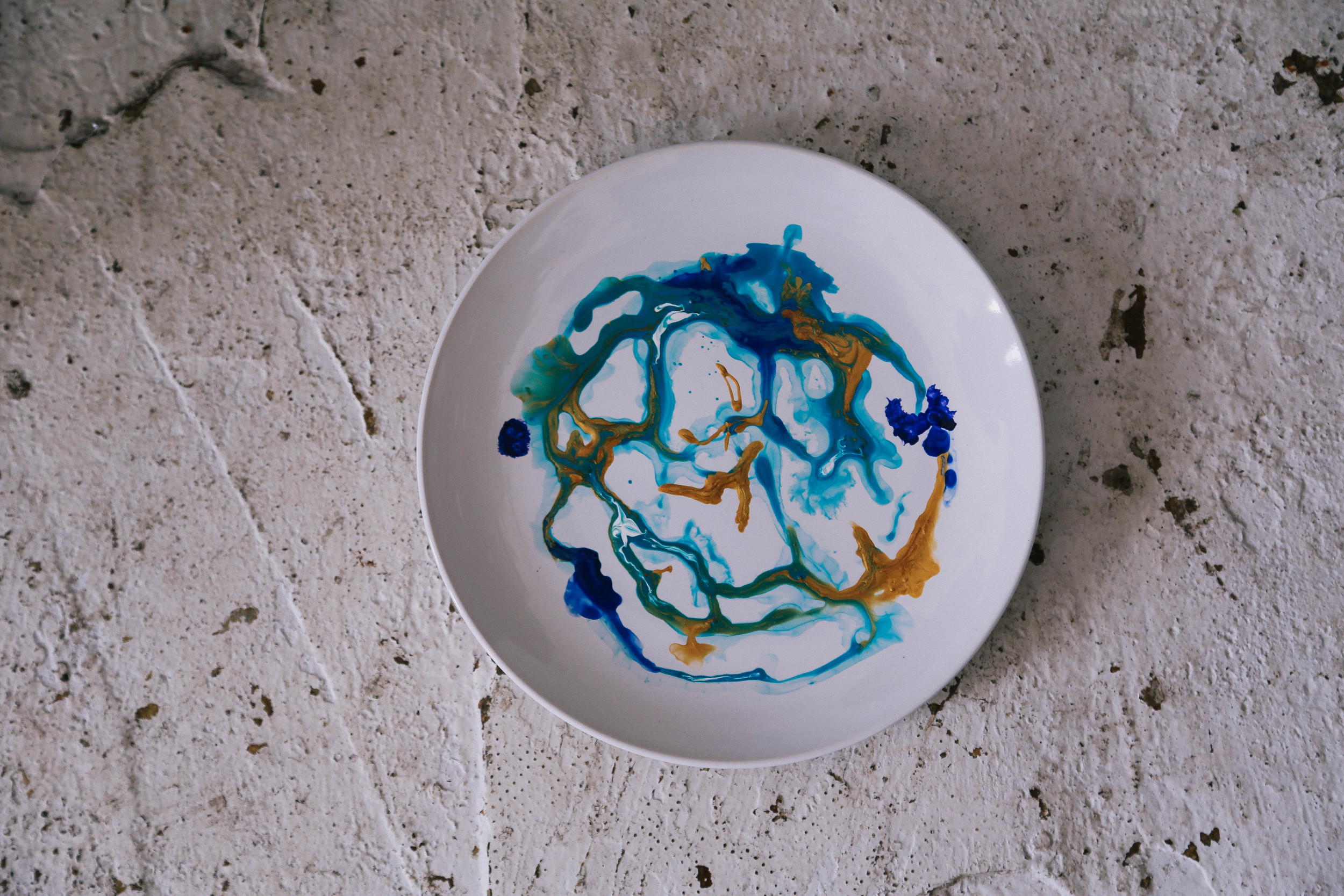 Transform a basic white plate in a butt-kicking serving dish using simple watercolor techniques.
We'll have plenty of dinnerware and multiple colors of porcelain paint for you to play around with.
After making your dish, you'll learn the proper way to set a table and how to style a sit-down meal. The class is limited to 12 guests.
The $35 cost includes all the materials needed to make your plate, a lesson on entertainment basics and light refreshments. Guests will leave with one completed plate and a wealth of knowledge on how to be a good host.
Tickets: $35
About your host, Vina Sananikone
Vina is a VA/DC-based graphic designer, photographer, and food enthusiast. She received her BFA in Arts & Visual Technology with a concentration in Graphic Design from George Mason University in Fairfax, Virginia, including a strong background in printmaking and digital photography. She is also the Multimedia Maven for Eat Good Food Group (EGFG), including Restaurant Eve, PX Bar, Society Fair, and Eamonn's A Dublin Chipper. Through her work with Restaurant Eve, she has been recognized as having one of the best social media presences of a Washington D.C. area restaurant.